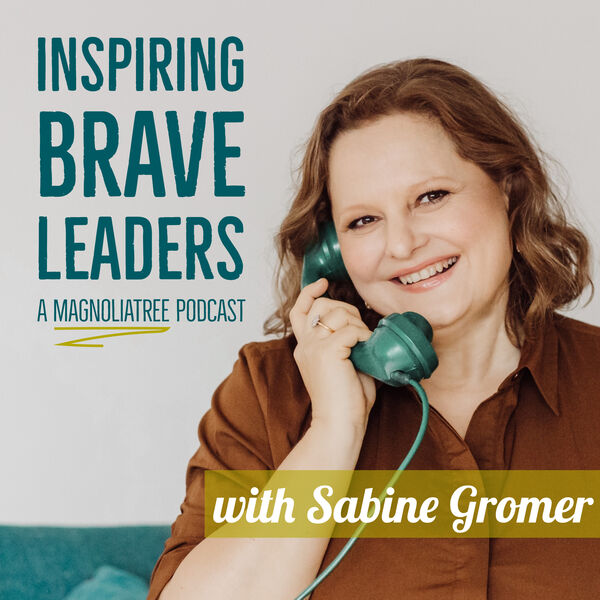 Inspiring Brave Leaders is the MagnoliaTree Podcast.
My name is Sabine Gromer and you are listening to MagnoliaTree's podcast – INSPIRING BRAVE LEADERS. For this podcast we leverage our network of inspiring individuals from all walks of life to learn from their experiences with leadership. Our goal is to spark thinking on ethics and leadership, one podcast episode at a time. I invite you to join me on my journey of personal growth, and I look forward to learning more about leadership alongside you.
---
You can find our Podcast on the following platforms
---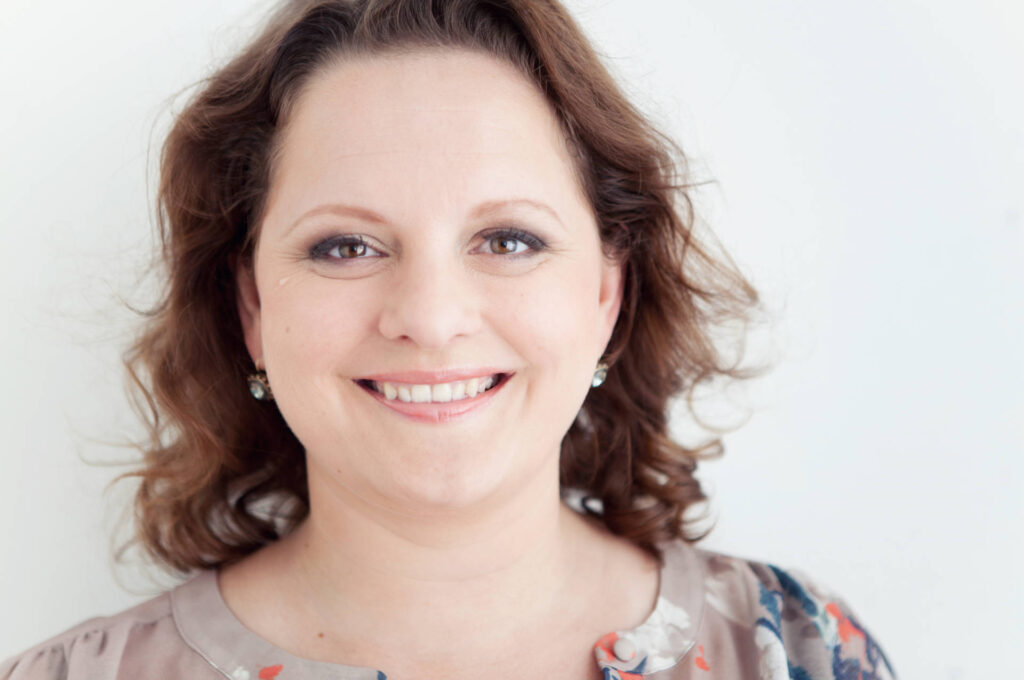 Sabine Gromer and Augustine Pasin on why they started a podcast on Brave Leadership

Sabine Gromer and Augustine Pasin discuss why they choose to start a podcast on ethical/dignified leadership. Topics discussed include the methods by which modern leadership is learned, the importance of mentors in an increasingly saturated field of leadership information, and the intent placed in selecting potential interviewees. If you're interested in the podcast, or if you've listened to a few episodes but want to get a feel for the structure going forward, this episode is a good starting place.
Season 3
IKEA: Top-Leadership Job Sharing
In this episode, we will dive into the subject of top-leadership job sharing together with our special guests, Nicole Reitinger and Gerhard Müller, representing IKEA Austria.
You can listen to how they not only made this modern concept work but also successfully implemented changes that elevated their store in the center of Vienna to one of the top 5 branches worldwide.
Tune in to learn about the impact shared leadership can have on organizations and communities. It's a game-changer that fosters collaboration, enhances problem-solving, and propels growth.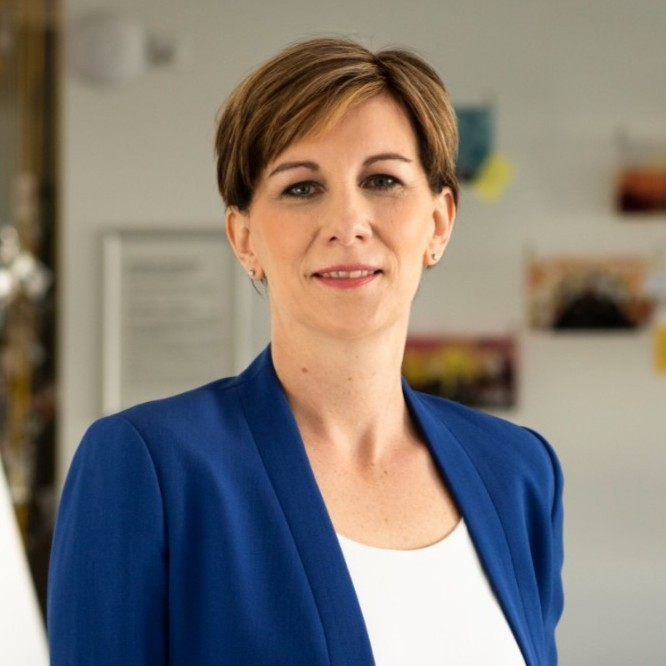 Leadership and activism. With Annemarie Schlack
In this episode, host Sabine Gromer and Annemarie Schlack from Amnesty International Austria focus on the following topics:-) The importance of internalizing and defending our human rights-) Pragmatic activism -) Leadership in an international NGO. It's a unique behind-the-scenes look at the day-to-day work at Amnesty.

This episode is available in german only.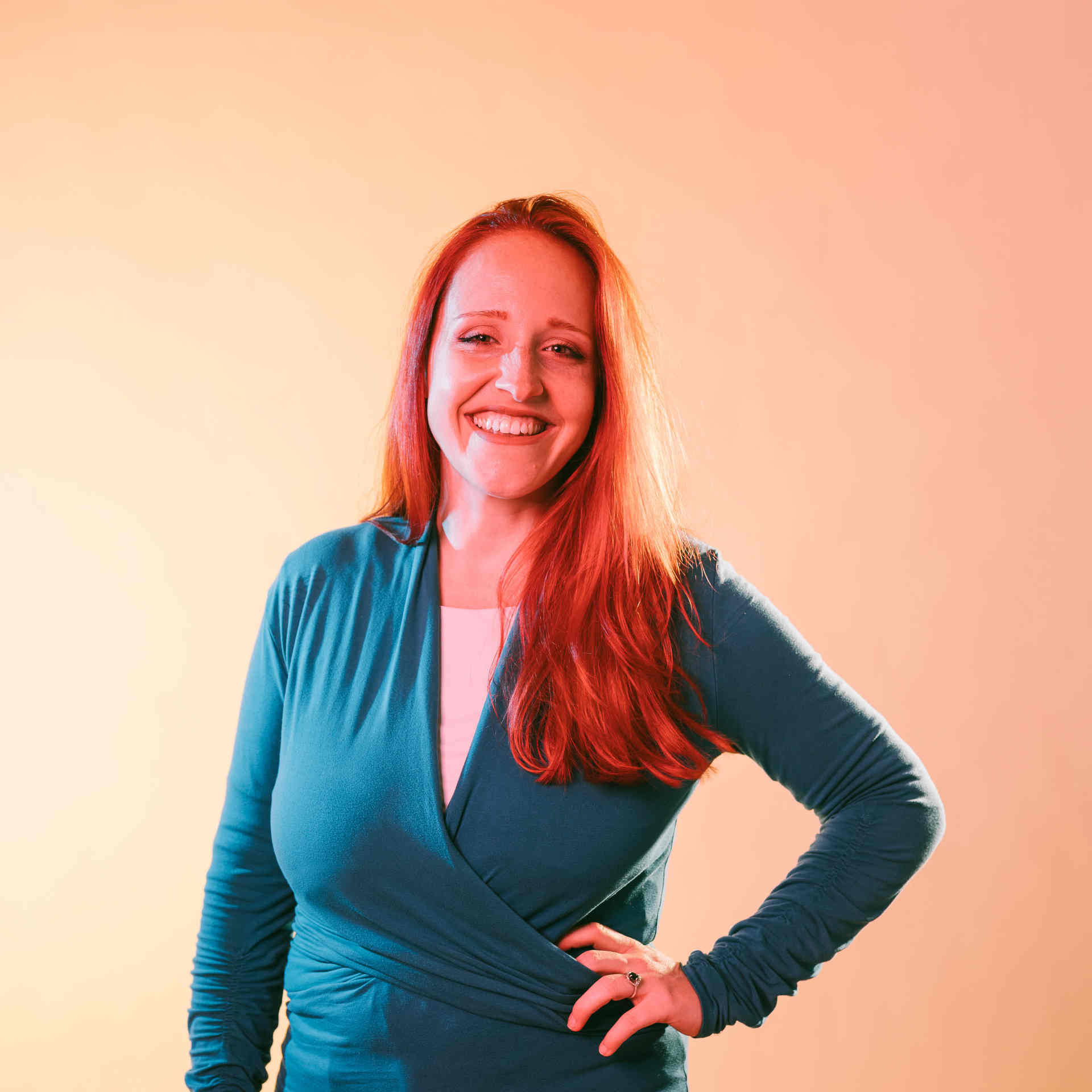 Leadership and fear. With Verena Gruber-Sytchev
During this episode our Founder, Sabine Gromer, and Verena Gruber-Sytchev discuss the following subjects: Military Leadership, Wars and the concept of borders, identity crisis, different interpretations of legitimacy, power and fear. Verena Gruber-Sytchev is a business consultant today working at Fifty1. She has completed her Ph.D. at King's College London's Defence Studies Department, worked on the post-merger integration of Kurdish military forces, and observed war firsthand at the frontlines with ISIS in 2014. Verena chose to combine her two passions – the theory and knowledge of conflict resolution, change management, and post-merger integration, plus the practice of project-based work with partners on an eye-to-eye level.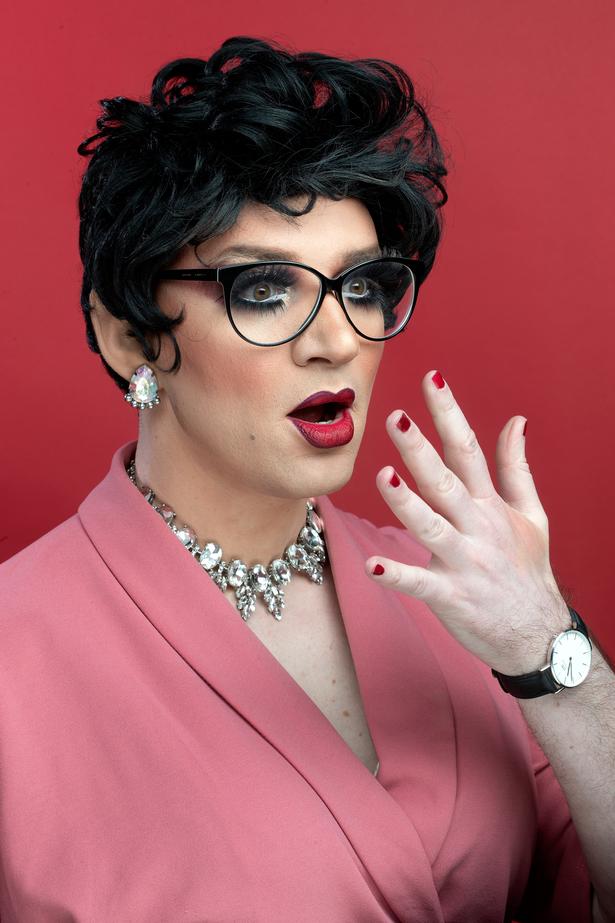 Drag, Diversity and Dignity. With Anders Larsen and Chantal al Arab.
Anders Larsen holds a candidatus magisterii in History and English. His specialization is in the formation of identity in contemporary culture and he is a lecturer at the Danish Institute for Study Abroad in Copenhagen. Besides that, he curates exhibitions and consults for various organizations. Alongside his academic career, Anders actively participates in the public debate in Denmark on topics such as contemporary culture, diversity, and inclusion. Recently he published a book on the history of gay men in Denmark between 1900 and 2020. For this episode, Anders joined us to talk about his drag alter ego: Chantal al Arab. Listen to Sabine Gromer's and Anders' conversation if you want to learn more about his personal experience with drag, mental and emotional well-being and the importance of social tolerance as part of an advanced society.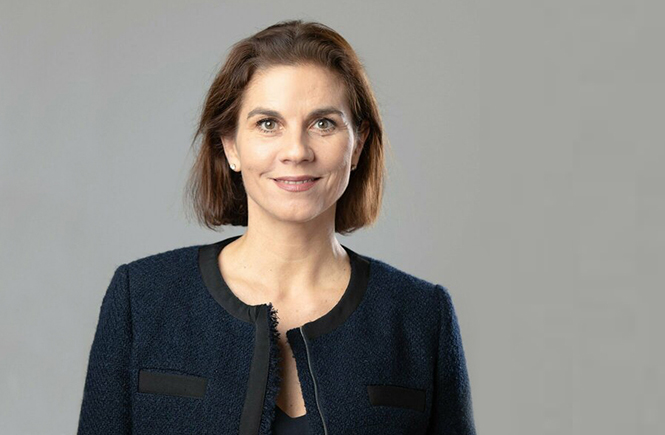 Everything you need to know about your career. With Stephanie Schorp
What is critical to a career? How do I make bold hiring decisions as an employer, and what about salary?
Stephanie Schorp is one of Germany's most renowned headhunters – in conversation with Sabine Gromer, she provides insights into what goes on in the top echelons of business.
Season 2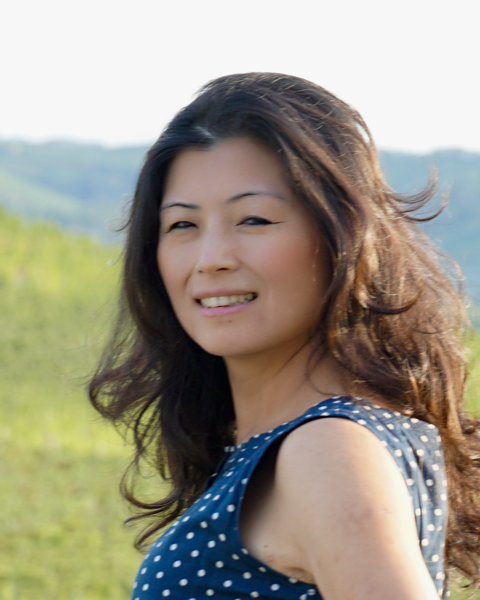 Eastern Philosophy and Leadership: iChing Wisdom explained by Qi Zhang
Augustine Pasin and Qi Zhang talk about eastern philosophy and leadership. Qi is a leadership coach and culture change expert. During this episode, you will learn about the iChing wisdom and how to apply it in the leadership field.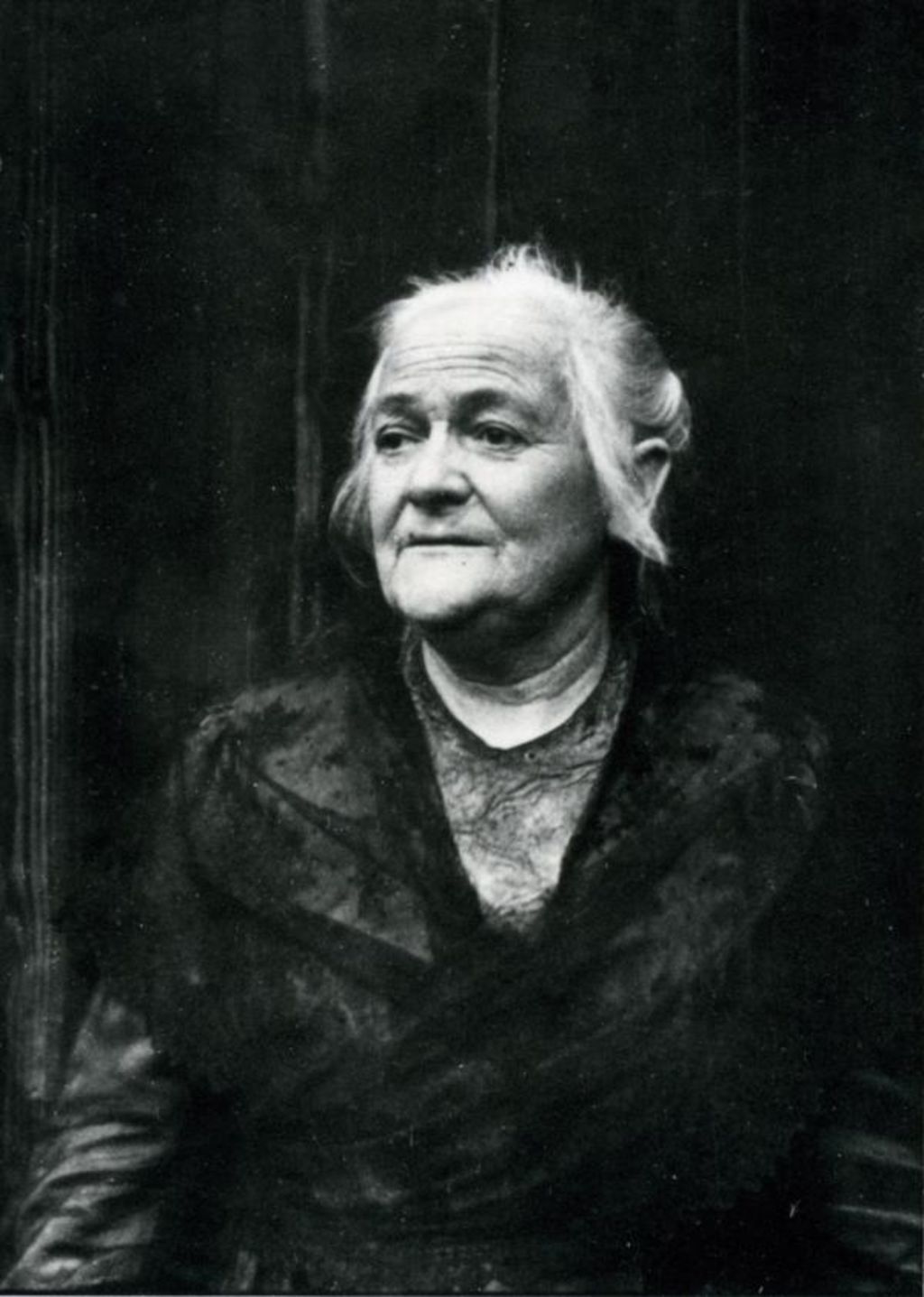 International Women's Day and the Leaders behind the Movement
With the occasion of International Women's Day, our Host – Augustin Pasin – invites Sabine Gromer, Elke Pichler, and Daliana Ilies to talk about the revolutionary women of the 20th century that achieved an enormous deal for women's rights and, of course, how we came to celebrate International Women's Day.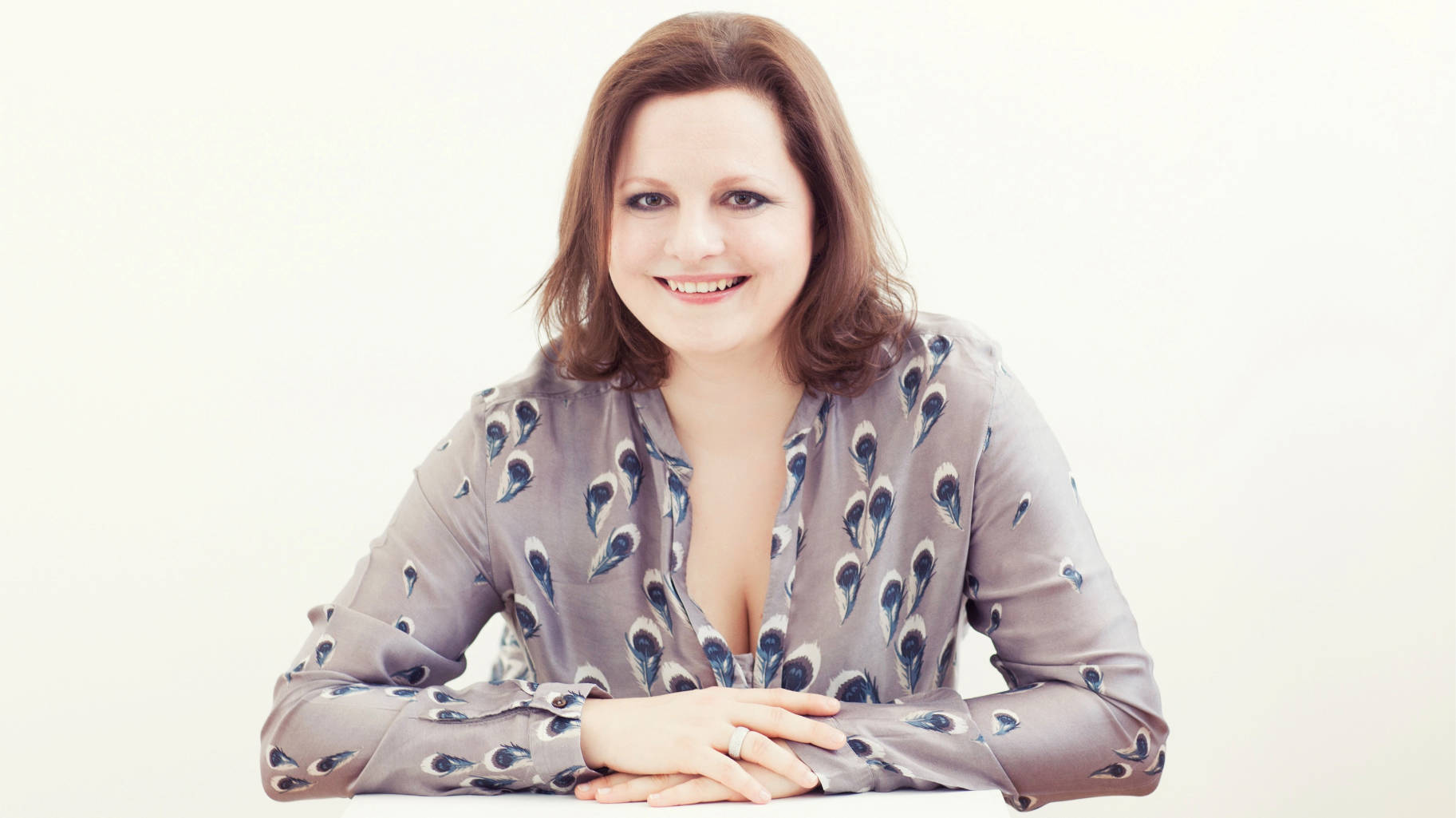 Moments of Reflection with Sabine Gromer
Reflecting on previous podcast episodes, Sabine Gromer and Augustine Pasindiscuss their key takeaways of the past year. To cite one: The journey of developing an advanced leadership style or model is very personal; By revising your individual strengths and weaknesses and refining what you're good at, everyone can develop their very own leadership capabilities.
But what does it really mean to be a good leader? Earnings per share cannot be the benchmark for good quality c-suite leadership. Building Trust and treating people with dignity is now getting more relevant than ever.
Elke Pichler and Augustine Pasin about Bad Santa

During this episode, Augustine and Elke discuss Santa's leadership capabilities. Is Santa bad because he has created a monopoly on the market? Or is it a problem that he isn't paying his interns? We invite you to listen to this conversation and tell us your opinion on the subject.
Elke Pichler is a consultant, trainer, and coach. She is the founder of Impactory – the largest Austrian donation platform and YTILI Fellow 2021/22. Elke studied real estate management, business administration, and business psychology, is a trained personality trainer and systemic coach. In these roles, she accompanies various organizations, lectures at universities, and mentors students and founders. Appreciation, curiosity, and openness are her guiding principles.
Donna Hicks on the role dignity plays in leadership

Dr. Donna Hicks is an Associate at the Weatherhead Center for International Affairs at Harvard University. She facilitated dialogues in numerous unofficial diplomatic efforts in the Middle East, Sri Lanka, Cambodia, Colombia, Cuba, Libya, and Syria.
Hicks was a consultant to the BBC in Northern Ireland, where she co-facilitated a television series, Facing the Truth, with Archbishop Desmond Tutu. She has taught courses in conflict resolution at Harvard, Clark, and Columbia Universities and conducts training seminars in the US and abroad on dignity leadership training and the role dignity plays in resolving conflict. She consults with corporations, schools, churches, and non-governmental organizations.
Her book, Dignity: It's Essential Role in Resolving Conflict, was published by Yale University Press in 2011. Her second book, Leading with Dignity: How to Create a Culture That Brings Out the Best in People, was published by Yale University Press in August 2018.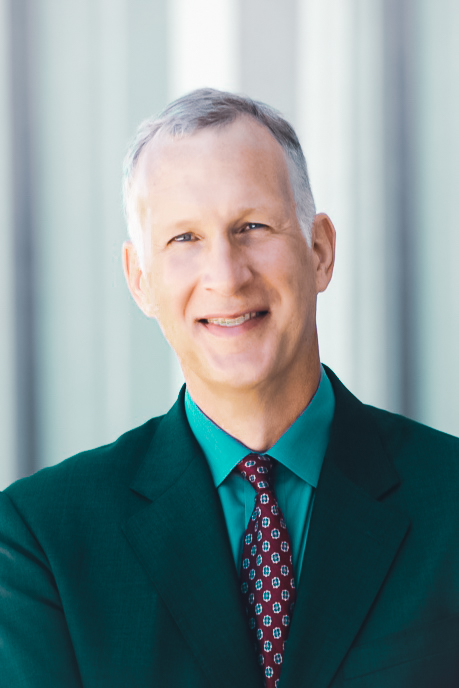 Paul Pasin on Value Definition in one's life and in the Workplace

Paul Pasin was the COO of Radio Flyer, a family-owned children's ride-on toy company based out of Chicago. After retiring a few years ago, he took on an executive position at the Archdiocese of Chicago, helping to guide their catholic school system during the pandemic. He is passionate about value-driven leadership and inspiring ethical practices in the workplace. He is also my father.
During this episode, Paul and I discuss his transition into a leadership position at a young age and how he developed his skills to transform a failing company. We also discuss off-shoots of this topic, including inspiring ethical practices in the workplace, distilling value from tradition, and how to set goals in one's life based on your purpose.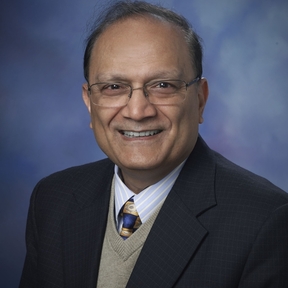 KK Sridhar on Self Reflection and Global Leadership Values

Sridhar Komandur, known as KK to his friends and colleagues, is an ICF-certified PCC Level Coach. He has been coaching Executives across the globe for more than 30 years and enjoys helping people realize their true potential. KK served in multiple roles of progressive leadership with SC Johnson (SCJ) and was a key executive on the International Markets Executive Committee with sales of $ 6 billion. He has lived and worked in 3 Continents: Asia (India & China), Europe, and the US. He has a deep and diversified General Management, Sales, and Marketing global leadership background. His career encompasses global management across the US, Asia, Europe, Latin America, Africa, Middle East for the world's top MNC's in the FMCG industry.
During this episode, Augustine and KK discuss the importance of reflexivity, coaching, and self-development as empowerment and the NECESSITY of morality and purpose when building a company. Towards the end, KK explores his experience in Western and Asian firms and draws similarities and differences between the two leadership cultures. This is a definite must listen if you're interested in international leadership and cultural differences in leadership styles.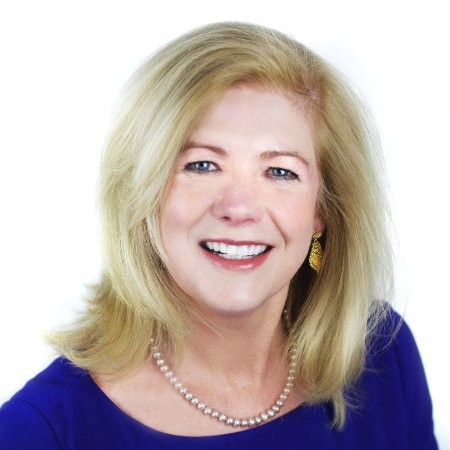 Dr. Colleen Lyons on Purpose and Personal Leadership Models

Colleen Lyons is a leadership coach with a Ph.D. in value-driven leadership and received bioethics training at medical school. She also went through seminary school. Colleen is interested in the study of personal leadership models and how to build psychological safety in trust. Professionally, she has worked in fortune 500s, as an ethics officer at the VA in Seattle and most recently was a senior ethics advisor at Boeing.
Colleen has had a front-row seat of company culture gone horribly wrong, and wonderfully right.
In this interview, Colleen and Augustine Pasin discuss the importance of restructuring goals around one's purpose, what it means to pursue purpose, what the acronym VUCA means, and how to build one's personal leadership model (among many other things).
This episode is a look into company culture and how to make changes not only in your workplace but in your own life as well.
Season 1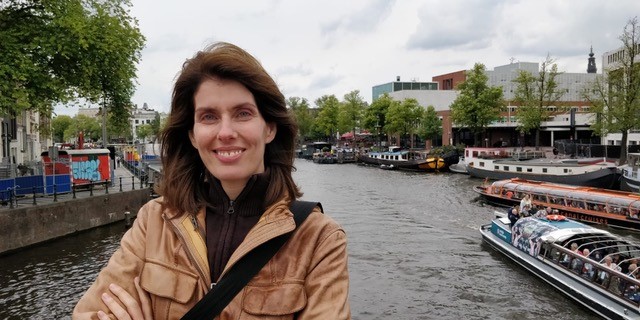 Zeynep Holmes on Guiding the Next Generation of Leaders

Zeynep Holmes is currently a secondary school teacher in the UK, but prior to that she was an investment banker for over 20 years. She spent her last 10 years in a senior leadership position at a multinational institution. But soon afterwards she came to realize her true calling was influencing a rising generation of change agents as a teacher.
Augustine and Zeynep discuss the transition from leadership to teaching, the interrelationship between those two disciplines, and the differences. They also analyze the importance of critical reasoning, conflict management, the importance of genuineness as they pertain to leadership.
This episode provides insight in how to apply leadership concepts in non-traditional leadership roles – as well as how to be a mentor and the importance of mentors at large.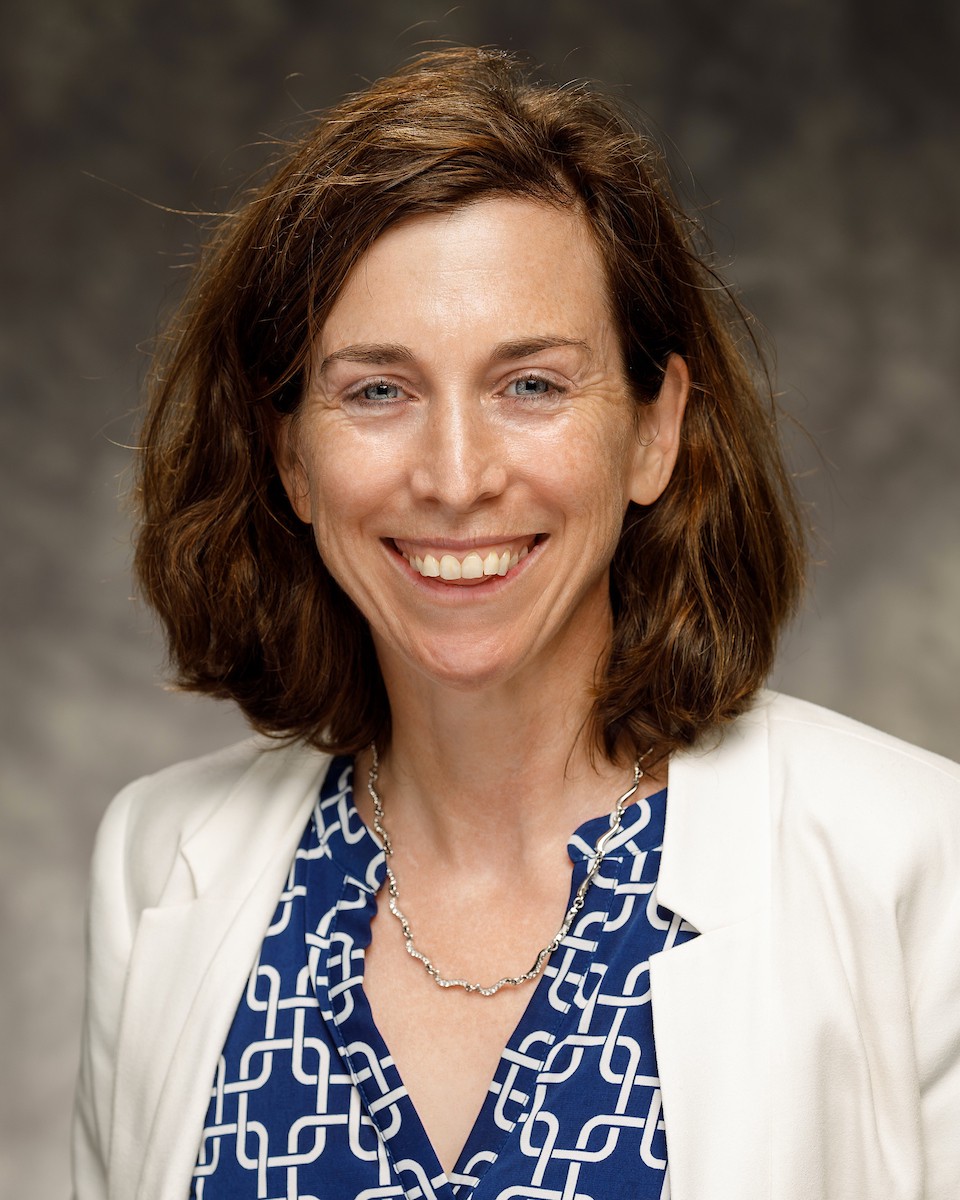 Professor Eileen Botting on Defining Ethical Leadership

Professor Eileen Botting is an American political theorist and professor of political science. She works on political thought from the 17th century to present. Botting was also the head of Notre Dame's Hesburgh-Yusko scholarship which is a comprehensive, merit-based scholarship and leadership-development program that seeks to attract, encourage, and equip extraordinary students who will have a transformational effect on the world.
During this episode, Augustine and Professor Botting discuss what it means to be an ethical leader. Also discussed is the importance of seeking out mentors, applying classroom dynamics to leadership models, facilitating feedback, and creating space for oneself in a larger organization.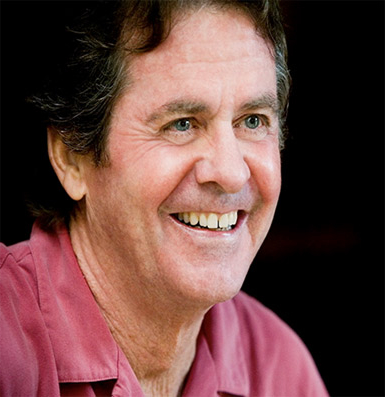 Nurturing Curious Leadership

Augustine Pasin in conversation with Rocky Kimball
In this episode, Augustine interviews Richard (Rocky) Kimball. He is the Co-Founder of FRED Leadership, a non-profit membership organization whose mission is to 'inspire the development of moral, transformative leaders who make the world a better place '. Rocky has a distinguished track record working with CEOs, senior executives, and teams-at-the-top to build strategic alignment. His work is often aimed at organizational transformation through the design and delivery of customized executive development initiatives. Kimball also teaches at major universities, including the Tuck Business School at Dartmouth.
Augustine and Rocky found themselves honing in on the importance of nurturing leaderships and finding an environment that facilitates growth and curiosity. Also discussed is the imposter syndrome, the servant nature of leadership, how to institute organizational change when you aren't the CEO, and meditation.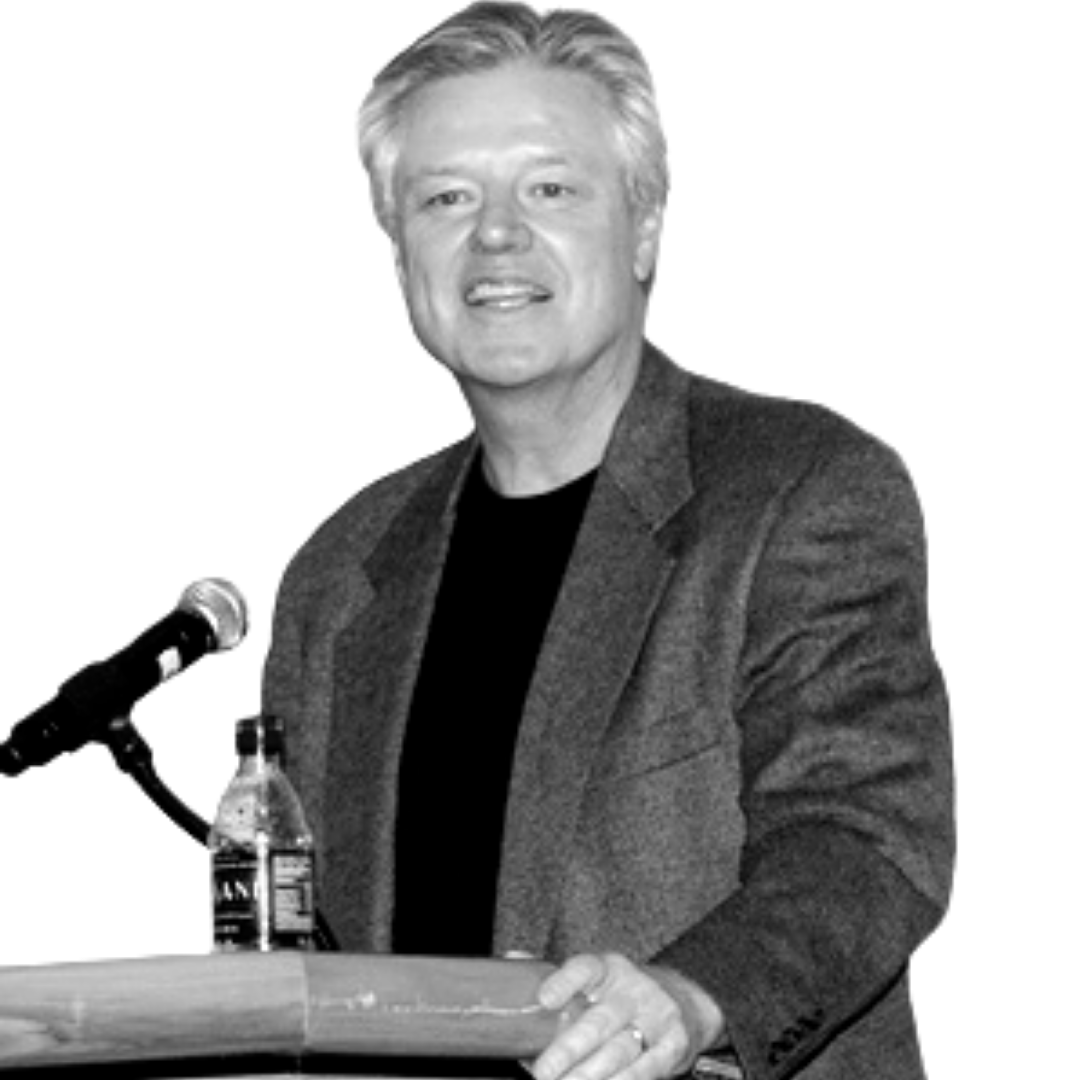 David Oldfield on Imagination and Finding a Vocation

Augustine Pasin in conversation with David Oldfield
In this episode, Augustine Pasin is joined by David Oldfield. David is the director of The Midway Center for Creative Imagination in Washington, DC. He holds a Masters in Religion from Yale as well as a Masters in Special Education from Southern Connecticut State University. David's passion for creativity, imagination, and innovation leads him to the "thresholds" of life, times when profound transformation is called for, and we must realign our lives, our work, and our organizations, in order for our emergent potentialities to unfold.
Throughout the episode, David and Augustine discuss imagination as an avenue through which to imbue the human spirit into any endeavor. Also discussed is patience, engaging with a company's mission statement, and finding a vocation.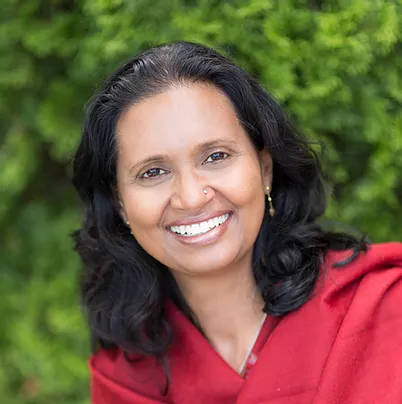 Meditation & Leadership

Augustine Pasin in conversation with Ramaa Krishnan
Ramaa Krishnan was born in India and raised in the city of Mumbai (Bombay), where she earned a graduate degree in accounting and economics before going ahead to become a Chartered Accountant (or a CPA, as it is called in the U.S.). It was in her twenty-first year while she was training to be an accountant, that a single meeting with the spiritual luminary, the Shankaracharya of Sringeri, India, changed the course of her journey. This episode explores the relationship between meditation and leadership while diving into how Ramaa's experiences with leadership in her meditation practice and the application of mindfulness to self-care and reflection.
Visit Ramaa's Self Awareness Center full bloomed lotus