Wisdom Circle
Expand from within
Our inner life is filled with emotions and thoughts. We think and act based on what we see, hear and what we have experienced growing up. Memories and experiences caused by outer stimulation and inner tendency are universal and timeless wisdom. Yet, they are very individual and unique. They can only be flourished and unfolded in a safe space.
What is a Wisdom Circle?
A Wisdom circle offers an intimate space for us to reflect and share our thoughts, practice heart-to-heart communication skills, to empower our best selves and also to create a feeling of community. It is an opportunity to grow those tiny sparks of wisdom and intuition into a greater flame of illumination that can enlighten every participant in the circle.
How does the Wisdom Circle work?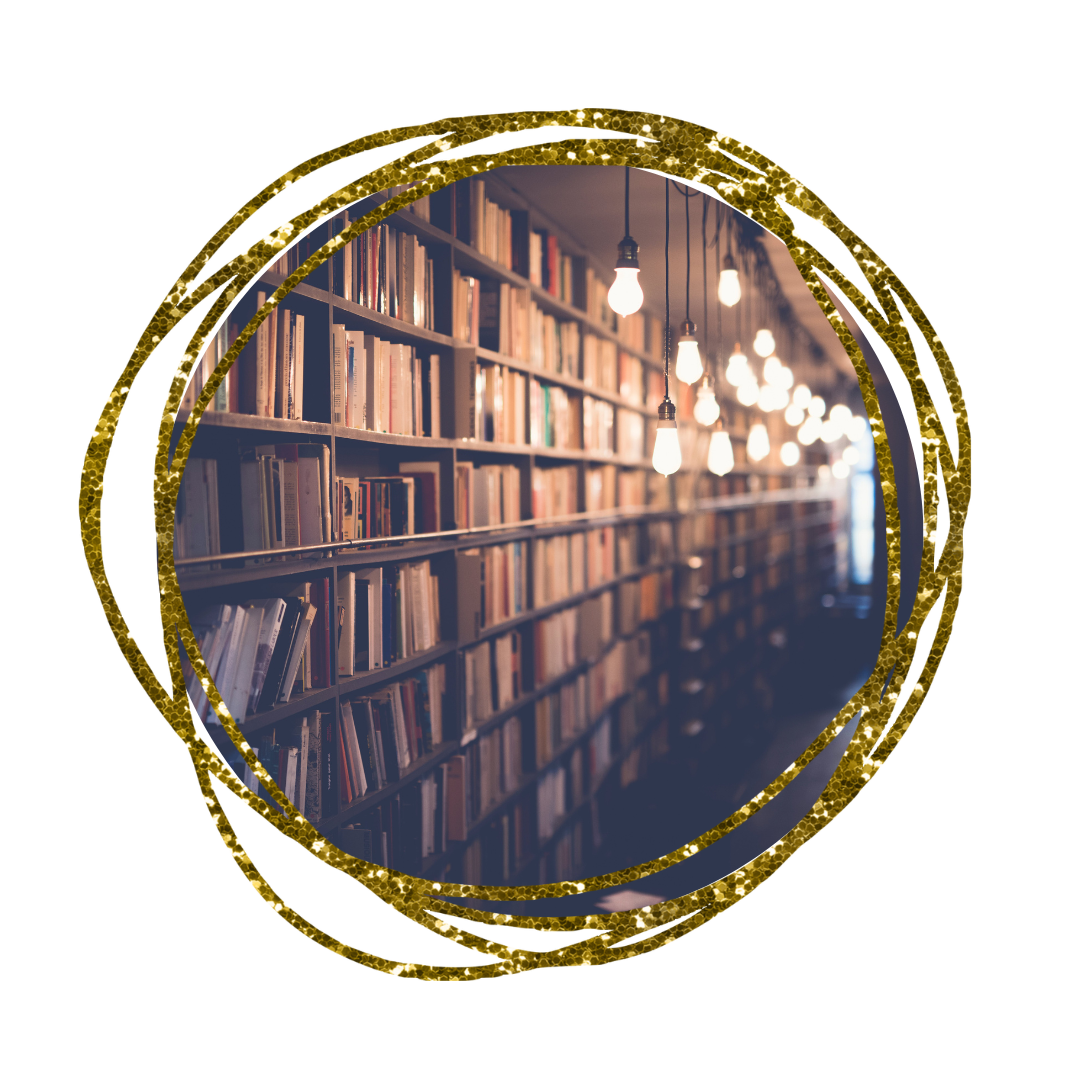 MagnoliaTree plans a wisdom circle for the maximum number of 12 people. From January 2023 monthly every person will reflect on another topic in a virtual book. Each book asks a unique question. You write down your ideas, feelings, and reflections. When your answer is complete, the book starts its journey until someone else gets it. The books will rotate among us every month. This way, we get to write our own book of thoughts. In addition, participants meet every two months for a virtual exchange of thoughts. By the end of the year we will have books filled with our unique and collective thoughts.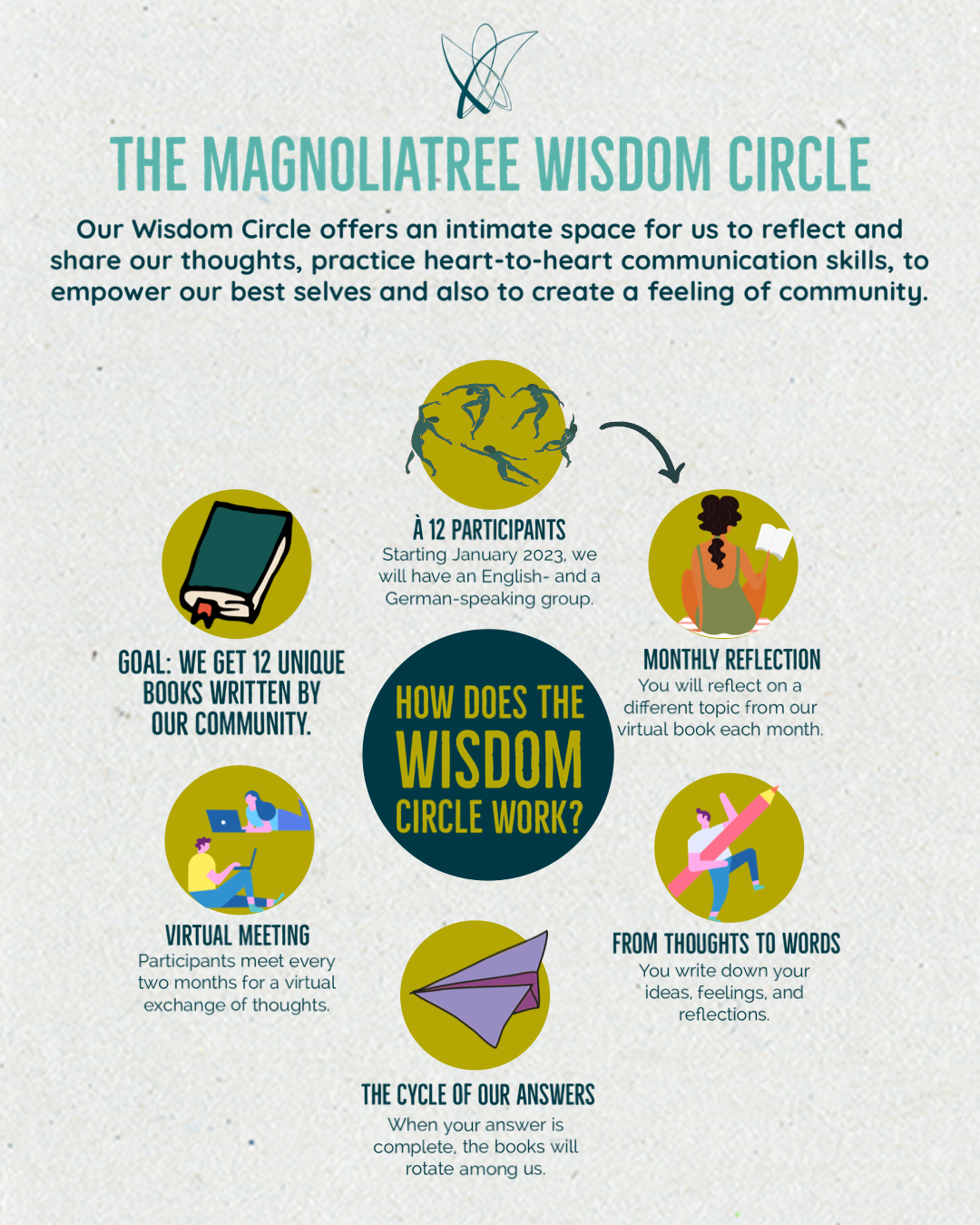 How can I join?
It is free of cost but requires your commitment to share your thoughts once a month in a written way.
If you want to move deeper into that core of yourself which continues to survive, hope, dream and carry on, don't hesitate to join the circle by registering yourself.
*The registration for 2023 is already closed. Participation will be possible again for next year.