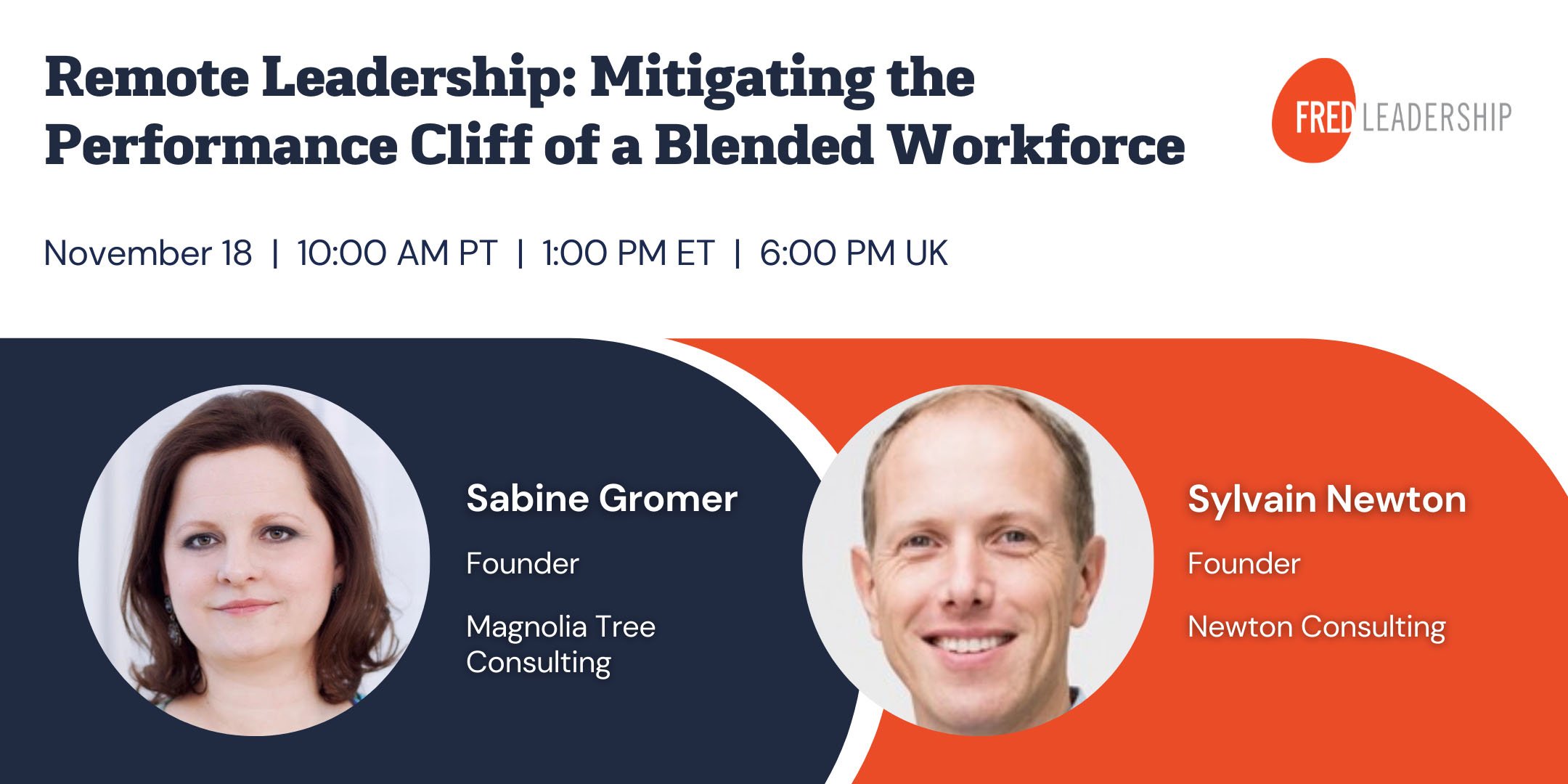 Leaders are transitioning to the 'new normal,' but how do we create a nurturing work environment for our blended WFH & in-person workforce?

Sabine Gromer, Founder, MagnoliaTree Consulting and Sylvain Newton, Founder, Newton Consulting talked on 18th November 2021 during the FRED Nexus Event about this matter.
As the first studies come in, the looming performance cliff becomes overt: While total hours worked increased by roughly 30% during a COVID-induced work-from-home period, average output did not significantly change, and productivity fell by about 20%.
While many organizations save costs by reducing office space, they are simply not prepared for the consequences. Hyperactivity, a state of freeze, or a focus on benign issues are not leading to a focused and positive structure to give stability in this radical shift of the way we work.
Leadership advisors Sylvain Newton and Sabine Gromer lead through this immersive and interactive FRED NeXus event. They shared their first-hand insights and offered opportunities to exchange ideas and impulses for creating a better work environment for the future (blended) workforce, and a more productive, aligned, loyal and engaged employee-base.